Hospitalization easier with bed tent CloudCuddle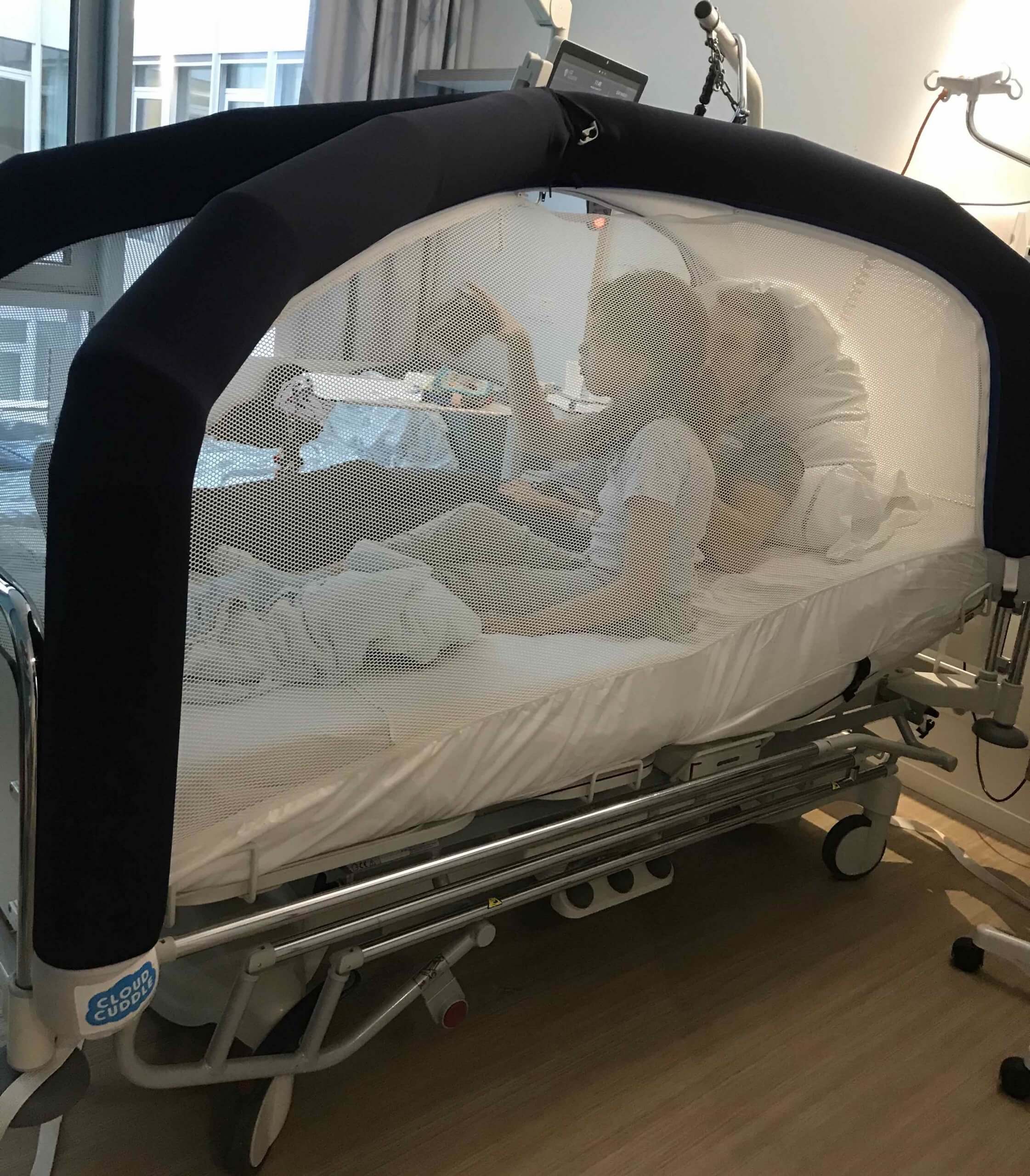 A hospital stay is an extra challenge for many children with a disability. The use of a CloudCuddle bed tent can make the stay in a hospital a little easier for the parents, for the children themselves and for the nursing staff.
Witness this photo with a message from a mother from Belgium: "Our daughter is lying here comfortably with daddy in the CloudCuddle at the
University Hospital in Leuven
. Now she's off the drip for a while, but the wires can easily be tucked between the opening to the side, if the zippers are slightly open. The nurses think it's super, too. And mom – who stays asleep – can find more peace because our girl is safe and secure, even at night."
Rent a bed tent for hospital admission
Look elsewhere on the site if you would like to try out a CloudCuddle for yourself or if you would like to rent a mobile bed tent for your child when it has to go to the hospital. Also read the experience of Nine, the mother of Stella, with the CloudCuddle bed tent during hospitalization.