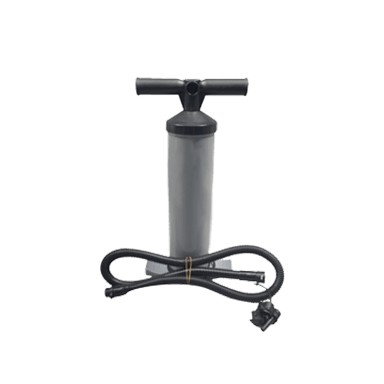 CloudCuddle hand pump
A special hand pump* to inflate the CloudCuddle bed tent.
Please note: this is no ordinary bicycle, airbed or pool pump. This pump has a matching connection piece. In addition, this pump can deliver a pressure of 0.45 bar. This high pressure is essential for the robustness and therefore the optimal operation of the CloudCuddle.
Never use just any pump. Many electric pumps do not deliver the required pressure!
* The final delivered pump may differ from this picture.
Product
Pressure up to 0,5 bar
CloudCuddle matching piece
Related CloudCuddle Products