Women's Entrepreneurship Day Offers Networking Opportunities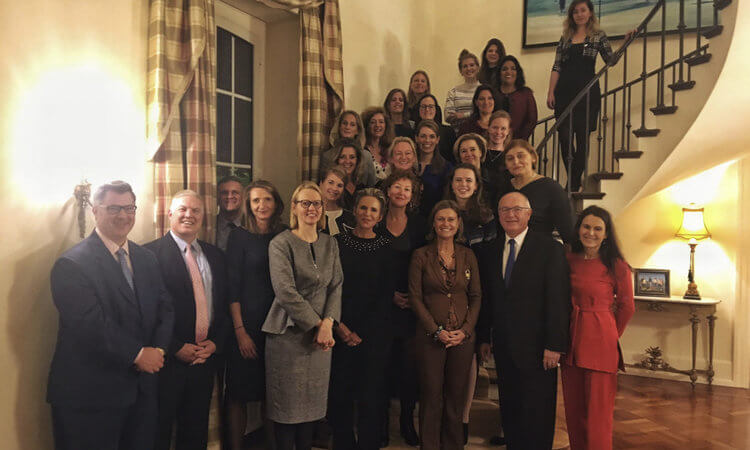 November 13 – Ambassador Hoekstra co-hosted the third annual Women's Entrepreneurship Dinner together with Ms. Carine de Meyere, the Dutch Ambassador for Women's Entrepreneurship Day. De Meyer is the Director of Partnerships for TEDxAmsterdamWomen.
Around 25 high-level women entrepreneurs and business leaders from a broad range of fields joined the hosts for a presentation by Lotte Leufkens, the founder of Cloud Cuddle, and winner of TEDxAmsterdamWomen Startup Award. This year's event took the form of a walking dinner, allowing the guest ample time for networking. Ambassador Hoekstra also provided guests with a preview of the Global Entrepreneurship Summit coming to the Netherlands in 2019.