Annemiek advises other parents, "Hang in there when requesting reimbursement for bed tents"
"I think it's a shame that it's so hard to get reimbursed for such a beautiful product," Annemiek says of CloudCuddle's mobile bed tent. "That's why I'm happy to collaborate on an interview." She wants to encourage other parents to persevere when they apply for reimbursement for the bed tent, to not be put off, even if you are sent from pillar to post like Annemiek.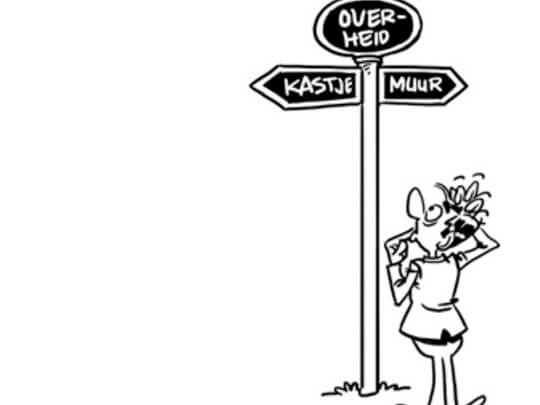 "We recently got a CloudCuddle and it gives us so much freedom. We can now easily go away with the whole family, without being dependent on others, without having to plan or organize everything in advance," she says. Her son Mathijs (3) has a developmental delay. He doesn't talk, has difficulty processing stimuli and is easily upset. Despite numerous medical examinations, an unequivocal diagnosis has not yet been made.
Renting a high-low bed on vacation
At home Mathijs has been sleeping in a bed box for a year and a half now. But the family also wanted to go on vacation, a weekend away or a day trip to grandma and grandpa. "When Mathijs was smaller, he took his afternoon nap in a baby carrier. But he soon became too big for that. Because my parents-in-law live an hour's drive from our house, our visits to them were always very brief. Just a quick coffee and then back home for the afternoon nap."
Possibilities for sleeping outside the home
I found out that you can rent a high-low bed with a frame from Medipoint. This is then delivered to the vacation address of your choice. But… only if such a bed is available at that time. So it was possible that we had booked a cottage or hotel and it would turn out that there was no bed available for Mathijs at that time. Then the cancellation costs would be for us. Not really an attractive offer."
Trying out CloudCuddle's bed tent
Annemiek continued her search. She first heard about CloudCuddle's mobile bed tent from the occupational therapist who came to their home. She arranges for the family to try out the bed tent once. On Facebook, Annemiek reads several positive stories from parents who use the aid for their child. She herself is also happy with the CloudCuddle during the test phase. "In the bed box at home Mathijs always stands up and pulls at everything. In the CloudCuddle he doesn't do that. Mathijs was immediately calm in the bed box. He feels safe and secure there. He also has enough room to move around."
Buying your own bed tent
Based on the positive experiences, the family wanted to purchase a CloudCuddle for themselves. Annemiek called her health insurer, ONVZ, but was told that only a bed box for the home would be reimbursed. At the municipal WMO desk, she hears that reimbursement for a bed goes through the insurer. Annemiek must convince the civil servant of the necessity and advantages of the mobile bed tent. The social worker responsible for the WMO application visits their home a number of times. As a result, she understands that putting up a fence for a guest bed is not an adequate solution for this family.
Application for reimbursement of bed tent
In September 2020, Annemiek submits an application to the WMO office, including a quotation. After several phone calls, in early March 2021 she finally receives the promise that the purchase will be reimbursed, but via a detour, a one-time PGB. Annemiek then orders a CloudCuddle and receives the amount afterwards from the municipality. An extra fitted sheet in connection with Mathijs' frequent spitting up is at her own expense. This is part of normal use, according to the statement. There is something to be said for this, although as a parent of a disabled child you always have more work, more laundry and therefore more costs.
Afternoon nap in the bed tent
Annemiek is very happy with her own bed tent. Up until now, the family has always gone out for the day. Mathijs can then take his afternoon nap in the CloudCuddle. "We do everything in small steps. Mathijs now has to get used to sleeping without us around. Then later he can stay with grandpa and grandma. That would give us peace of mind too. We are always busy with Mathijs – and that's fine. But for our daughter Lisanne it would also be nice to get some one-on-one attention from her parents. Her freedom is also restricted, even though, as a parent, you do your best to give her enough attention."
Easy to set up
"The CloudCuddle is easy to set up. The bed tent is made of soft material and because almost everyone has a single mattress at home, Mathijs can sleep anywhere. It would be good if all occupational therapists and all employees of a WMO office knew about the existence of the CloudCuddle," says Annemiek. "And I would like to urge every parent not to be put off if you apply for reimbursement of the bed tent. Also, try out the CloudCuddle for yourself. And see how your child reacts to it. In any case, I highly recommend it."
Of course, from CloudCuddle we work hard every day to increase the brand awareness of our beautiful product, also among caregivers. But the stories of experience of satisfied parents still convince the best, we think. Thank you, Annemiek and Mathijs.
Would you like to try out the CloudCuddle at home? You can request a trial weekend or rent the bed tent for a specific period.